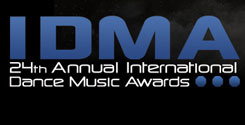 На проходящей на этой неделе крупнейшей в музыкальном мире Winter Music Conference в американском Майами стали известны результаты одного из самых популярных голосований в мире танцевальной музыки - International Dance Music Awards 2009. Лучший диджей мира по версии DJ Mag голландец Armin van Buuren снова оказался в центре внимания, победив в четырех номинациях - Best Progressive House/Trance Track и Best Music Video (In And Out Of Love), Best European DJ и Best Radio Mix Show DJ (за A State Of Trance, хотя тут не номинировались радиошоу Tiesto и Markus Schulz).
Тем не менее, лучшим мировым диджеем все же был признан Tiesto, и это несмотря на то, что в номинантах были все ведущие мировые знаменитости! Он же забрал призы за Best Full Length DJ Mix (In Search of Sunrise 7: Asia), Best Podcast за свой Radio 538: Tiësto's Club Life Podcast и Best Artist (Solo), сравнявшись таким образом с Армином ван Бюреном по их количеству. Но все же в виртуальной борьбе Армин оказался более удачлив, ведь несмотря на одинаковое количество личных призов, в его копилку по справедливости можно было бы добавить и награду лейбла Armada как Best Global Record Label, в борьбе за которую он опередил лейбл Tiesto Black Hole Recordings и другие ведущие лейблы.
Отметим еще интересных лауреатов. Так, Best Break-Through DJ признан взошедшая звезда Deadmau5, Best American DJ - Markus Schulz, Best Radio Station (Global) по-прежнему остается легендарное BBC Radio 1, Best Producer - Paul van Dyk (хоть и трудно припомнить, что он натворил такого в прошлом году в отличие от других номинантов, среди которых были Above & Beyond и Ferry Corsten), Best Remixer - Dirty South, Best Artist (Group) - Above & Beyond, Best Music Publication - DJ Mag, Best Dance Music Specialty Retailer - Beatport.com, Best Event Promoter - компания ID&T, Best Global Club - Amnesia, Ibiza. Забавно, что Best Music Event был признан сам Ultra Music Festival, проходящий в эти же дни в Майами.
Вот полные результаты голосования International Dance Music Awards 2009 по всем номинациям, которых в этом году набралось пятьдесят одна:
1. Best Underground Dance Track
Break You - Ralph Falcon - Nervous Records
Pjanoo - Eric Prydz - Pryda/Ultra Records
Man With The Red Face - Mark Knight feat. Funkagenda - Toolroom Records
Grindhouse - Radio Slave feat. Danton Eeprom - Rekids
Open Your Heart - Dirty South & Axwell feat. Rudy - Axtone Records
2. Best Alternative/Rock Dance Track
Human - The Killers - Island Records
Shut Up & Let Me Go - The Ting Tings - Columbia
Propane Nightmares - Pendulum - Warner Bros
Viva La Vida - Coldplay - Capitol
I Kissed a Girl - Katy Perry - Capitol
3. Best Latin/Reggaeton Track
Pose - Daddy Yankee - Los Cangri, Inc.
Tijuana Sound Machine- Nortec Collective - Nacional Records
Me Enamora - Juanes - Universal
Te Quiero - Flex - EMI Latin
Calabria 2008 - Enur - Ultra Records
España Cañi - Charo - Universal Wave
4. Best HiNRG/Euro Track
Medicine - Kim Leoni - Robbins Entertainment
Lover On The Line - N-Euro - Eaa/Ram music
You Never Said - Cerf, Mitiska & Jaren - Armada
Hide & Seek - Kyau & Albert - Euphonic
Every Word - Ercola feat. Daniella - Nervous Records
5. Best House/Garage Track
People Make the World Go Round - Joi Cardwell - Nervous Records
Pjanoo - Eric Prydz - Pryda/Ultra Records
Can't Stop - Quentin Harris feat. Jason Walker - Strictly Rhythm
Feedback - Janet Jackson - Island Def Jam
Infinity 2008 - Guru Josh Project - Big City Beats
Delirious - David Guetta feat. Tara McDonald - Ultra Records
6. Best R & B/Urban Dance Track
Forever - Chris Brown - Zomba Recording
Closer - Ne-Yo - Def Jam
Love Lockdown - Kanye West- Roc-A-Fella Records
Feedback - Janet Jackson - Island Def Jam
Disturbia - Rihanna - Def Jam
Single Ladies - Beyonce - Columbia
American Boy - Estelle feat. Kanye West - Homeschool/Atlantic
7. Best Rap/Hip Hop Dance Track
Love Lockdown - Kanye West - Roc-A-Fella Records
Lollipop - Lil Wayne - Cash Money
Low - Flo Rida - Zomba Recordings
Paper Planes - M.I.A - XL Interscope
Whatever You Like - T.I. - Grand Hustle/Atlantic
8. Best Progressive House/Trance Track
I Remember - Deadmau5 & Kaskade - Ultra Records
Open Your Heart - Dirty South & Axwell feat. Rudy - Axtone Records
The Longest Road - Morgan Page feat. Lissie - Nettwerk Records
Imagination (Tiësto Remix) - Jes - Magik Muzik/Ultra Records
Deep At Night - Ercola feat. Heikki L - Nervous Records
In And Out Of Love - Armin van Buuren feat. Sharon den Adel - Armada/Ultra Records
9. Best Jungle/DnB Track
Red Sky - John B feat. Shaz Sparks - Beta Recordings
Crazy World - J Magic & Wickaman - Breakbeat Kaos
Take Me Away - Chase & Status - RAM
The Other Side - Pendulum - Warner Bros
10. Best Pop Dance Track
Womanizer - Britney Spears - Jive
Disturbia - Rihanna - Def Jam
4 Minutes - Madonna feat. Justin Timberlake and Timbaland - Warner Bros
Feedback - Janet Jackson - Island Def Jam
Just Dance - Lady Gaga - Interscope
So What - Pink - LaFace Records
I Kissed a Girl - Katy Perry - Capitol
11. Best Break-Through DJ
Kyau & Albert
DJ Shah
Laidback Luke
Deadmau5
Aly & Fila
12. Best European DJ
ATB
Tiësto
Paul van Dyk
Armin van Buuren
Above & Beyond
David Guetta
Axwell
Ferry Corsten
13. Best American DJ
Kaskade
Markus Schulz
Roger Sanchez
Oscar G
Dubfire
Gabriel & Dresden
Danny Tenaglia
Erick Morillo
14. Best Global DJ
Ferry Corsten
Armin van Buuren
Tiësto
Deadmau5
ATB
Paul van Dyk
Carl Cox
Above & Beyond
15. Best Radio Station (Global)
DI.fm
1club.fm
BBC Radio 1
Radio 538
Sirius XM BPM
16. Best Terrestrial Radio Station (US)
WMPH Super 91.7 Wilmington, DE
KNHC C89.5 Seattle, WA
WDRE Party 105.3 Long Island, NY
WNYZ The Pulse 87.7 NYC, NY
KNGY Energy 92.7 San Francisco, CA
KCRW 89.9 Santa Monica, CA
WBZC Z88.9 Pemberton, NJ
17. Best Radio Mix Show DJ
Matt Darey - Nocturnal
Armin van Buuren - A State Of Trance
Joe Bermudez - Air BPM
Pete Tong - Essential Selection
Above & Beyond - Trance Around The World
Paul van Dyk - Vonyc Sessions
18. Mixed Up Music Best Compilation
Thrivemix 5 - Thrive
Ultra 2008 - Ultra Records
Ministry Of Sound Annual 2008 - Ministry Of Sound UK
Ultra Weekend 4 - Ultra Records
Ultra Dance 09 - Ultra Records
19. Best Full Length DJ Mix
Futurism - Danny Tenaglia - Tommy Boy
A State of Trance 2008 - Armin van Buuren - Ultra Records
Invol2ver - Sasha - Global Underground
Amsterdam 08 - Markus Schulz - Armada
Cream Ibiza - Paul van Dyk - New State UK
Anjunabeats Vol.6 - Above & Beyond - Ultra Records
In Search of Sunrise 7: Asia - Tiësto - Black Hole
The DJ in the Mix 4 - ATB - Kontor
20. Best Producer
Deadmau5
Red One
Paul van Dyk
Above & Beyond
Ferry Corsten
Kaskade
21. Best Remixer
Freemasons
Kaskade
Dubfire
Dirty South
Bimbo Jones
Jody Den Broeder
22. Best Music Video
Just Dance - Lady Gaga - Interscope
The One - Sharam feat. Daniel Bedingfield - Ultra Records
Delirious - David Guetta feat. Tara McDonald - Ultra Records
Womanizer - Britney Spears - Jive
Pjanoo - Eric Prydz - Pryda/Ultra Records
In And Out Of Love - Armin van Buuren feat. Sharon den Adel - Armada/Ultra Records
23. Best Dance Music Website
Dontstayin.com
Soonnight.com
Residentadvisor.net
Tilllate.com
DanceMusic.About.com
24. Best Podcast
Radio 538: Tiësto's Club Life Podcast
Gareth Emery Podcast
Above & Beyond: Trance Around the World
Radio 538: Dance Department (Dennis Ruyer)
Crobar BoraMusic HouseCast
25. Best Break-Through Artist (Solo)
Santigold
Yelle
Lady Gaga
Morgan Page
26. Best Break-Through Artist (Group)
Alphabeat
The Ting Tings
Hercules and Love Affair
Cut Copy
Dash Berlin
27. Best Artist (Solo)
Madonna
Deadmau5
David Guetta
Britney Spears
Tiësto
Paul van Dyk
Cascada
28. Best Artist (Group)
Daft Punk
Above & Beyond
Pendulum
Soulwax
Justice
29. Best Music Publication
BPM
DJ Mag
XLR8R
Mix Mag
30. Best Record Label Promoter or Exec (In-House)
Ultra Records - Phil Nieves
Ministry of Sound - Andy Horsfield
Robbins Entertainment - Frank Murray
Interscope - Juan Martinez
Defected - Simon Dunmore
Nervous Records - Michael Weiss
Toolroom Records - Mark Knight
31. Best Independent Record Promoter
Claudia Cuseta
Harry Towers
Cary Vance
Bobby Shaw
Brad LeBeau
32. Best Music Retailer
F.Y.E
iTunes
HMV
Amazon.com
Virgin
33. Best Dance Music Specialty Retailer
Masterbeat.com
Perfectbeat.com
Traxsource.com
Beatport.com
Djdownload.com
34. Best Record Pool/Promo Subscription Service
Dixie Dance Kings
Masspool
X-Mix
PromoOne
Ultimix
ergmusic
Promo Only
Mypromopool.com
35. Best American Record Label
Star 69 Records
Tommy Boy
Om Records
Astralwerks
Nervous Records
Ultra Records
Interscope
Robbins Entertainment
36. Best Global Record Label
Armada
Anjunabeats
Black Hole Records
Defected Records
Ministry of Sound
Toolroom Records
Ultra Records
Vandit Records
37. Best Music Event
Sensation, Amsterdam, NL
Ultra Music Festival, Miami, FL
Global Gathering, Stratford Upon Avon, UK
Trance Energy, Utrecht, NL
Coachella, Indio Valley, CA
38. Best Event Promoter
ID&T
Insomniac
Made Event
Rob Fernandez
Godskitchen
Live Nation
39. Best US Club
Pacha, NYC
Club Space, Miami
Cielo, NYC
Crobar, Chicago
Mansion, Miami Beach
Pure, Las Vegas
40. Best Global Club
CocoonClub, Frankfurt
Guvernment, Toronto
Space, Ibiza
Pacha, Ibiza
Ministry of Sound, London
Amnesia, Ibiza
41. Best Headphones
Pioneer - HDJ-1000
Sehnheiser - HD 25
Sony - MDR-V700DJ
Technics - RP-DH1200
42. Best Cartridge
Ortofon Concorde Pro
Shure M44-7
Shure - White Label
Stanton Trackmaster V.3
43. Best Turntable
Numark - X2
Technics - SL-1200MK5G
Stanton - ST 150
Vestax - PDX3000MIX
44. Best Mixer
Rane - TTM-57 SL
Pioneer - DJM800
Allen & Heath - Xone 92
Pioneer - SVM-1000
45. Best CD Player
Denon DN-S5000
Numark - iCDX
Stanton - C.324
Pioneer - CDJ1000 MK3
46. Best Keyboard or Sampler
Access Virus - TI
Akai - mpk-49
Korg - M3
M-Audio - Oxygen 61
47. Best Studio Software
Ableton Live 7.0
Logic Pro 8
Cubase
Reason 4
48. Best DJ Software
Ableton Live 7.0
Serato Scratch Live
Traktor Pro
Virtual DJ
49. Best Pro Studio Product of the Year
Ableton Live 7.0
Numark - X2 Hybrid
Logic Pro 8
Propellerhead - Reason 4
50. Best Manufacturer of the Year
Denon
M-Audio
Pioneer
Native Instruments
51. Best New Product of the Year
Pioneer - SVM 1000
Mixed In Key
Apple - iPhone 3G
Pacemaker
Traktor Scratch Pro
[color=yellow][color=orange]